NSW Public Sector Grades 11 - 12 Professional Development & Leadership Summit
Essential leadership strategies to develop a dynamic, confident and effective leadership identity
December 10th - 14th, 2018
Sheraton on the Park
- Establish key leadership skills
- Discover your brand as a new leader
- Practical steps for career progression
- Strategic organisational development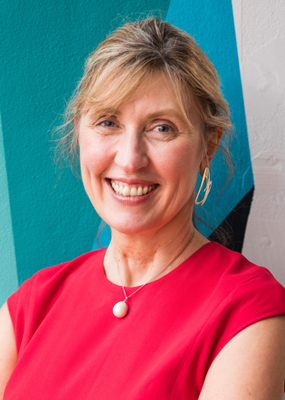 Karen Borg
As the inaugural CEO, Karen grew Jobs for NSW from a team of zero to an established agency driving job creation for 11 priority industry segments in NSW. During her tenure she launched the Sydney Startup Hub, the GO NSW Equity Fund and a signature piece of thought-leadership - the Jobs for the Future report. In 2017 Karen was listed as a finalist in the Telstra Business Woman of the Year awards.
Former CEO
Jobs for NSW
Gary Worboys
Deputy Commissioner, Regional Field Operations
NSW Police Force


Michelle Sloane
Executive Director, Strategy, Office of the Secretary
Department of Industry


Anthea Sargeant
Executive Director Key Sites and Industry Assessments
Department of Planning and Environment NSW


Josh Faulks
Head of Strategic Partnerships
Australian Broadcasting Corporation

Hurry!
Current discount ending!
22 Days
More people? More savings!
3 - 4
Delegates
10%
Discount
5 - 7
Delegates
15%
Discount
8 +
Delegates
20%
Discount
Practical steps to improve strategic thinking and planning
Welcome to country
Staying true to your values as a leader
From graduate to director
Building and sustaining high performing teams
Behavioural profiling and communication in the workplace
Thriving through times of organisational change
Navigating the expectations of Public Sector Leadership
Establishing relationships that support your career growth
Overcoming career challenges with confidence
Taking the next step in your career
Unleashing your leadership potential
Understanding management versus leadership
Position yourself as a strategic leader
Future directions for emerging NSW Public Sector leaders
NSW Public Sector Grades 11-12 High Performance & Leadership Workshop - Day 1
NSW Public Sector Grades 11-12 High Performance and Leadership Workshop - Day 2
Pre-Summit Workshop - 10 Dec - 09:00- 16:30
Workshop
It can be difficult to think and plan strategically, but for Public Sector leaders, competence in strategic leadership is particularly important. The goals of Public Sector organisations are often hard to translate into objectively measurable units, so leaders must have the ability to clearly articulate long-term missions, values and goals.
This interactive workshop will give you the opportunity to gain the advanced skills needed to lead strategically. You will learn to sharpen the ability to persuade and influence others. You will walk away with new strategies for incorporating these skills into the workplace and demonstrating readiness to step up to the next leadership level.
Key communication skills
-Accelerate your presentation skills
-Improve active listening and self-awareness
-Lead in an influential and impactful way
Support diverse thinking and promote collaboration
-Create an inclusive and supportive work environment
-Drive positive organisational change
-Build strong professional relationships
Add value to your work by understanding the bigger picture
-Build stronger capabilities in strategic thinking
-Collaborate, plan and achieve
-Ensure that your work is relevant and valuable
Promote organisational objectives in your leadership vision
-Foster trust as a leader to generate buy-in
-Lead with authenticity and integrity
-Recognise the importance of leading with transparency
Stacey Ashley Managing Director Ashley Coaching & Consulting Pty Ltd
Conference Day 1 - 11 Dec - 08:50- 16:30
Case Study
To be a strong and authentic leader, you must align and incorporate your values into leadership vision. Your vision will set the tone and culture for creating better outcomes.
-Lead with courage and integrity
-Understand the importance of accountability
-Recognise your driving values
Karen Borg Former CEO Jobs for NSW
Case Study
Standing out from the crowd and having your value recognised helps develop yourself as a successful leader. Progressing as a leader in the Public Sector involves a number of challenges that require a strong leadership skill set, allowing you to turn any challenge into an opportunity.
-Cement your influence and build your profile
-Strengthen your leadership skills
-Find the best approach and stay motivated
Rebecca Allen Director, Higher Education and Tertiary Policy Department of Education NSW
Case Study
Whether your team is new or established, successful or struggling, active leadership is the key to high performance. Fortunately, there are key leadership strategies that you can utilise to build and sustain your team and bring out their best.
-Motivate your team to maximise their performance
-Empower those around you to succeed
-Lead with transparency
Malcolm Conway Commanding Officer Army Learning Production Centre Australian Army
Expert Commentary
Dealing with different types of people and personalities can be challenging. Profiling can assist leaders to improve communication, performance and productivity at both individual and team levels.
- Understand what behavioural profiling is
- Identify natural energy styles and how they motivate us
- Apply communication and language techniques
Cheryl Alderman Executive & Business Coach Be Ultimate Coaching & Training
Panel
Unanticipated hurdles can cause stress, even to the point of impacting productivity and focus. As a leader, it is essential you can navigate these situations with confidence.
-Communicate clearly and embrace teamwork
-Focus on quality while maximising service delivery
-Place public interest above personal change
Anthea Sargeant Executive Director Key Sites and Industry Assessments Department of Planning and Environment NSW

Josh Faulks Head of Strategic Partnerships Australian Broadcasting Corporation

Linda Harvey Director Client Management & Strategy Transport for NSW

Paddy Evans 2nd Division Distributed Learning Project Team Leader Australian Army
Case Study
As a leader in the NSW Public Sector you will face a diverse range of unique challenges and expectations. Equip yourself with the knowledge and understanding to tackle these situations effectively.
-Understand the unique challenges of your working environment
-Transform your weaknesses into opportunities
-Lead with transparency
Gary Worboys Deputy Commissioner, Regional Field Operations NSW Police Force
Expert Commentary
Developing a mutually beneficial partnership as part of your career plan can help achieve your goals. It is crucial to know how you can seek out supportive working relationships and provide support to others.
-Mentors, role models and professional support
-Build rapport and prioritise key relationships
-Strengthen your professional network


Jen Harwood Motivational Speaker, Author, Business Coach The Jenerator!
Conference Day 2 - 12 Dec - 08:55- 16:30
Case Study
Although great leaders often appear confident and composed, even strong leaders have moments of fear and doubt. The key to success is the ability to convert this fear into positive drive.
-Welcome feedback from others
-Develop resilience and bounce back from setbacks
-Leverage your strengths
Michelle Sloane Executive Director, Strategy, Office of the Secretary Department of Industry
Case Study
Hard work and good results contribute to the quality of your work and how people perceive you. However, to position yourself for advancement, you need the confidence to seize opportunities and the ability to present yourself as a credible, capable leader.
-Position yourself for promotion
-Stand up and make your voice heard
-Create a strong value proposition for what you do
Carla Armanet Director, Sport and Recreation Botanic Gardens & Centennial Parklands
Expert Commentary
Successful leaders have complete awareness of their strengths and limitations. It is important to feel confident in the way you lead and develop this self-awareness to truly excel.
-Project and lead with credibility
-Establish respect throughout your team
-Transform adversity into an opportunity for positive change
Sebastian Salicru Leadership Development Expert and Executive Coach Professional Training Services Pty Ltd
Panel
At the manager level it can be challenging to develop the leadership traits required to advance your career. The move into a new leadership position requires a combination of solid interpersonal skills, commercial acumen and positive influence to seamlessly achieve success.
-New expectations as a director
-Share the vision, share the triumphs
-Develop a strategic and agile thinking style
Shae Howard Director of Government Technology Platforms Department of Finance, Services and Innovation NSW

Kitty Marmanidis Director Strategic Advisor, Evaluation and Negotiation Department of Defence

Kieron Hendicott Executive Director Infrastructure NSW
Case Study
Strategic leadership requires the ability to drive impactful transformation, inspire support along the way and maintain the vigilance to realise sustainable outcomes.
- Support organisational growth
- Build your leadership brand
- Align strategic leadership objectives with the organisation
Roundtable
In this interactive session, Stacey will bring together the themes and ideas explored over the course of the summit. Through an engaging discussion, she will help to summarise key takeaways from the event and offer constructive ideas about how to advance your career.
-Key lessons gained from the summit
-Important skills to help you succeed
-Develop an action plan moving forward
Stacey Ashley Managing Director Ashley Coaching & Consulting Pty Ltd
Post-Summit Workshop - 13 Dec - 09:00- 16:30
Workshop
Evolving into the strategic decision-maker
- Expectations and values of Grades 11-12
- The shift from micro to macro leadership
- Developing and influencing key strategic directions
Emotional intelligence
- Utilising EQ to motivate and influence your team
- Harness EQ to focus attention
- Utilising heightened EQ to make effective strategic decisions
Self-awareness and authentic leadership
- Understand your strengths and value as a leader
- Preparing for unexpected challenges
- Overriding emotional responses to stressful situations
​
Building resilience under pressure
- Acting vs reacting upon unexpected developments
- Anticipating and managing risk effectively
- Making crucial judgements under pressure
Maree Walk Founder and Principal Consultant MW Consultancy
Workshop
Stakeholder management and communication
- Engaging and managing stakeholder expectations during change
- Authoritatively representing and influencing on behalf of your agency
- Collaborate and develop joint solutions with external stakeholders
Building team capability aligned with organisational expectations
- Adaptable leadership strategies for managing different people
- Developing your team's resilience to stress and change
- Co-creating high performance - Establishing a culture of peak performance
Team dynamics and development
- Engaging and managing sensitive issues under pressure
​- Understanding the leadership pipeline
- Implementing strategic initiatives
Taking the next step
- Create an action plan for your career
- Preparing yourself for a new role
- Managing transition and identifying future leadership priorities
Maree Walk Founder and Principal Consultant MW Consultancy
GETTING HERE / THE LOCATION
Sheraton on the Park
161 Elizabeth Street, Sydney, NSW, 2000, Australia
(02) 9286 6000
* Terms and conditions apply