Future Gov Summit
An innovative forum for ICT and Digital professionals to establish key trends for approaching transformations
November 20th - 23rd, 2018
InterContinental Wellington
- Discover innovative processes towards transformation
- Discuss the impact of future technologies
- Make systems versatile and responsive to change
- Foster cross-agency collaboration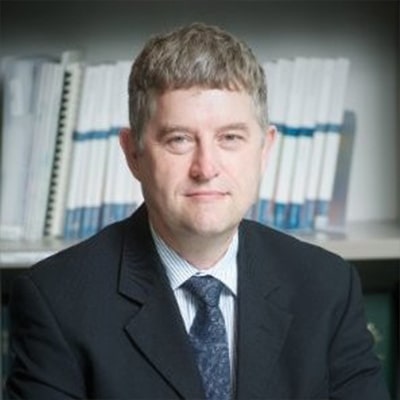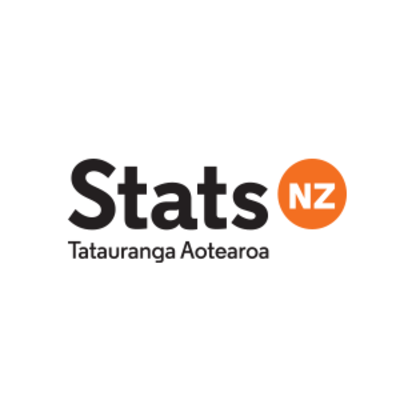 Chris Buxton
Chief Digital Officer
Statistics New Zealand
Lukasz Zawilski
Chief Information Officer
New Zealand Qualifications Authority


Richard Kay
Chief Information Officer
New Zealand Trade and Enterprise


John Labou
Deputy Chief Information Officer
New Zealand Police


Bill Moses
Chief Information Officer
Commerce Commission

Hurry!
Event Starting In!
29 Days
More people? More savings!
3 - 4
Delegates
10%
Discount
5 - 7
Delegates
15%
Discount
8 +
Delegates
20%
Discount
Driving Towards Future Transformation
New Zealand's digital horizon
Bringing Te Reo to digital
Digital governance
Open data for New Zealand
Impacts of digital transformation
Effective digital scalability
Disruptive technologies and leadership
Engagement transformations
Online rehabilitation
IR transformation and fusing data and digital
Shifting to hybrid models
Digital futures
Discussing a digital New Zealand
From Conception to Delivery
Pre-Summit Workshop - 20 Nov - 09:00- 16:30
Workshop
Leading transformation in a dynamic environment requires anticipation and preparation. This means consistently evolving the approach to instil a culture of adaptability and resilience in the face of uncertainty. 
This workshop builds on existing skills to consider all the aspects of transformation. It will allow participants to explore methods and strategies to navigate ongoing change with confidence. Participants will learn to empower themselves and their team towards future readiness, building momentum for achieving successful results. 
Future readiness
• Understand transformation from all perspectives
• Establish plans and actions
• Lead by example
Transformative states
• Assessing the current state
• Establish the desired future state
• Employ effective practises to bridge present with future
The benefits of transformation
• Benefits realisation management
• Empower ownership of benefits leadership
• Measure and monitor return on investment
Making transformation happen
• Group memory in the workplace
• Plan a course of action
• Bring it all together
Summit Day One - 21 Nov - 09:00- 16:20
Expert Commentary
• The differences in optimisation, transformation and vision
• The importance of innovation in government
• New Zealand as a world leader in digital innovation
Nick Gerritsen Advisor, Consultant, Visionary Crisp Start Limited
Case Study
The NZ Government is set to launch its new Maori Language Strategy in November 2018. To take advantage of this, department will need to understand the technology available to digitise Te Reo.
-Helping agree a joined-up vision, and aligning this with tangible deliverables quickly.
-Bringing all the elements together (vision, strategy, UX, visual design and Silverstripe execution)
-Collaborative ways of working
Kevin Fitzsimons Senior Digital Consultant Solnet

Rob Brough Experience Design Consultant Solnet
Expert Commentary
• Solutions to shared platforms
• The role transformation plays to confront digital inequality
• The benefits realisation method in digital transformation
Karl Lofgren Associate Professor Victoria University of Wellington
Case Study
• The responsibility of managing open data
• The advantages it has for New Zealand
• Positioning this trend in the global context
Paul Stone New Zealand Open Government Data Programme Leader Statistics New Zealand
Panel
• The importance of balancing cost with value added over time
• Effective communication both internally and externally
• Recognise cultural implications in areas of rapid change
John Labou Deputy Chief Information Officer New Zealand Police

Lisa Harrison Organisational Transformation Lead Central Hawke's Bay District Council

Pieter Bronkhorst Chief Technology Officer Hamilton City Council

Liam Hodgetts Group Manager of Strategy New Plymouth District Council
Case Study
• Affect change that produces value
• Create supportive infrastructure for greater communication
• Work towards usability and intuitive functionality
Matt Kennedy- Good Manager of Business.govt.nz Ministry of Business, Innovation and Employment
Case Study
• The importance of being performance-focussed
• Investing in the "way we work"
• Contextualise project phases for greater success
Richard Kay Chief Information Officer New Zealand Trade and Enterprise
Summit Day Two - 22 Nov - 09:00- 16:20
Case Study
• Develop back office technology with intuitive front end performance
• Make public engagement simple and practical
• Effective guidance through transformative processes
Chris Buxton Chief Digital Officer Statistics New Zealand
Case Study
• Solutions to accessibility
• Transform user interaction
• Balance versatility with precision
Matt Saunders Digital Channels Manager Accident Compensation Corporation

Josie Brough Product Owner Accident Compensation Corporation
Case Study
• The logistics of a multi-stage transformation
• Co-ordinate results that offer future solutions
• The impact on the digital and data landscape
Case Study
• Different growth models to solve different challenges
• Flexibility in building a team encompassing a wide skill-set
• Starting a transformation correctly is vital to building momentum
Lukasz Zawilski Chief Information Officer New Zealand Qualifications Authority
Panel
• The challenges and solutions in large scale transformation
• The scalability of current transformation
• The impact investing in the digital space has on New Zealand
Bill Moses Chief Information Officer Commerce Commission

Matt Aldiss Chief Information Officer Greater Wellington Regional Council

James Harper Chief Information Security Officer University of Auckland

Wayne Pohe General Manager of Transformations Health Alliance
Roundtable
• Key ideas and solutions to challenges
• Set achievable and productive targets
• Collaboration for successful projects
Nick Gerritsen Advisor, Consultant, Visionary Crisp Start Limited
Post-Summit Workshop - 23 Nov - 09:00- 16:30
It is important to contextualise complex transformations into the real driver behind change: the people. No matter how complex, rolling out effective transformations requires these considerations to be at the forefront. Being able to lead people from one phase of the process to another requires developing skills beyond technical acumen. Getting people to focus effectively together allows for greater efficiency when delivering transformation. Led by professional facilitator and trainer, Karl Perry, this interactive workshop will provide practical insights for digital transformation.
Effective leadership styles for a Digital world
• Strategies to move beyond command and control leadership
• Balance the technical and the people
• Define your unique and most effective leadership profile
Simple Tools for Collaborative Planning
• Mind mapping the goal statement
• The conflict cloud
• The prerequisite tree
Leading complex group problem solving to drive better outcomes 
• Answer the leadership dilemma – to bring or not to bring content
• Establish the foundation for effective interpersonal behaviour
• Explore the three necessary conditions for effective group problem-solving
Achievable the un-achievable
• Audacious goals
• Collective intelligence and innovation
• Team ownership and cohesion
• Getting consensus
GETTING HERE / THE LOCATION
InterContinental Wellington
2 Grey Street, Wellington, 6011, New Zealand
+64-4-4722722
* Terms and conditions apply