Asset Management Summit
Discover the latest trends, best practice strategies and innovative solutions to enhance asset management performance
March 19th - 22nd, 2019
James Cook Hotel Grand Chancellor Wellington
Maximise asset management efficiency
Share expert knowledge & innovation
Boost technical capabilities
Enhance strategies & planning
David Gordon
David joined KiwiRail in 2007. He oversees the strategic capital projects and property portfolio and leads KiwiRail's collaboration with government, agencies and local government on transport policy and investment issues. Previously, David held the roles of General Group Manager Asset Management and Investment, and General Manager Network Performance. Before joining KiwiRail, he worked as a consultant in the transport infrastructure business, was Planning and Development head for Wellington International Airport and a Senior Manager in the strategy consulting team of Ernst and Young.
Group General Manager, Investment, Planning and Risk
KiwiRail
Tony McCartney
Managing Director
Pracxus


Monique Fouwler
National Portfolio Manager
Housing New Zealand


Lisa Drysdale
Team Leader, Asset Management, Integrated Catchment Management
Waikato Regional Council


Daniel Jurgens
Technical Director - Digital Engineering
WSP Opus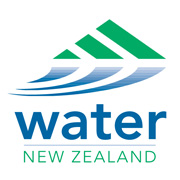 Hurry!
Event Starting In!
25 Days
More people? More savings!
3 - 4
Delegates
10%
Discount
5 - 9
Delegates
15%
Discount
10 - 14
Delegates
20%
Discount
15 +
Delegates
22%
Discount
Applying the business case approach to asset management
Stretching the asset management environment
Demographics and technology: What will happen and how to invest?
Are you meeting your customer needs?
Exploring the journey of BIM to Asset Management
Strategic asset management
Co-presentation: Christchurch International Airport's asset management journey
Supporting development and regeneration
A narrative on end of life assets
Differences between industry and local government asset management planning
Partnerships between public and private sectors
Optimize decision making to increase the resilience of assets
Managing assets through digital disruption
Influencing design and procurement for improved whole of life outcomes
Enhancing asset management towards efficiency and success
Optimise the return from your assets
Pre-Summit Workshop - 19 Mar
Workshop
The business case approach has been applied to new initiatives for years, but only recently has it been applied to maintenance and operations. Learn how to apply this approach within your organisation and into your daily asset management practice to maximise organisational value.
Why should we apply the business case approach to asset management principles?
Adopt this approach to asset management
Reduce risk and maximise value 
Ensure early collaboration amongst stakeholders
What is the business case approach?
Best practice decision making
Programme management
Why this approach is best for your assets 
Application and implementation 
The 5 whys 
Guidance on the next steps 
Key frameworks and structures
Practical exercises in applying the BCA to your organisation's assets
Scenario setting and understanding 
Adapt to your unique situation
Gain advice and tangible takeaways 
Chris Olsen Director Chris Olsen Consulting
Conference Day 1 - 20 Mar
Case Study
Explore how to influence and drive organisational outcomes on the back of sound asset management principals. Tony will touch on building the case for asset management as a core business tool.
Stretch a plan to include relevant initiatives
Gain buy from senior executives and board members
Relationship with innovation, risk and sustainability
Tony McCartney Managing Director Pracxus
Case Study
A demographic shock wave is heading for New Zealand. This will impact multiple forces in our economy, some driven by demographics and others driven by technology. The big question remains: who are the winners and losers of the future?  
Understand the changing landscape
Gain advice and practical insights
Consider your best practice strategies
Susanna Lee Director, Portfolio Manager Harbour Asset Management
Case Study
Being outcome-focused and understanding the needs of the customer are fundamental concepts for an asset manager. Monique will discuss her passion in ensuring outcomes are heard and met.
- Move with the needs of the customer
- Understand essential requirements
- Demand forecasting to achieve best results
Monique Fouwler National Portfolio Manager Housing New Zealand
Case Study
With new meta data standard legislation in play across New Zealand, is more important than ever to understand the bridging of design to construction journey. Daniel will share his insights in piloting the country's first project from BIM to Asset Management practices. 
- Reflect on leanings and advice 
- The journey from digitalism to construction 
- Importance of commitment and understanding 
Daniel Jurgens Technical Director - Digital Engineering WSP Opus
Case Study
The decision making behind strategic asset management is a crucial part of your job. The disruption involved in this process can be challenging, so understanding how to deal with this is key. Jonathan will explore his industry knowledge and how this translates to the bigger picture.
- Resilience in the planning process
- Components to managing retail assets
- Decision making and environmental factors
Jonathan Armstrong Investment Manager AMP Capital Shopping Centres
Case Study
Paul and Nick will co-present CIAL's asset management journey. They will offer insight into the challenges faced and give advice on how to drive maximal organisational value.
Gain insight into the journey
Learn from top experts
Explore best practice strategies
Paul Rogers Managing Director Spire Consulting

Nick Flack Manager, Asset Planning & Maintenance Christchurch International Airport Limited
Expert Commentary
Using asset practice to support redevelopment and regeneration is essential. Rex will share his vast knowledge and extensive experience to help guide your career journey.
- Redevelopment and regeneration
- Strategic decision making tools
- Drive organisational value
Rex Harland Executive Advisor, Asset Management GHD
Conference Day 2 - 21 Mar
Case Study
Dealing with end of life assets when there is limited replacement certainty is a challenge many asset professionals will face. David will share his experience and offer his advice on dealing with the associated risks and capital choices.
- Consider and assess risk
- Determine end of life assets
- Reflection on challenges and decision making
David Gordon Group General Manager, Investment, Planning and Risk KiwiRail
Case Study
Strategic planning should go beyond compliance and be made suitable for the wider team. Lisa will address her seasoned career and the importance of aligning changes that are dependent on wider needs.
The importance of aligning planning with the wider team
Strategies for planning and compliance
Wider integration
Lisa Drysdale Team Leader, Asset Management, Integrated Catchment Management Waikato Regional Council
Panel
Explore the fundamental drivers behind asset management principles across both public and private sectors in this interactive session. No matter what sector you work in, this session will uncover the secrets of boosting organisational value.
- Share stories of success
- Overlap and drivers of asset management principles
- Consider main differences and challenges
Andre Fredericks Senior Asset Management Planner Pānuku Development Auckland

Ray Hardy General Manager, Asset Management Wellington Electricity

Kirill Voronchev Executive Advisor, Asset Management GHD

David Walker arket Development Leader – New Zealand GHD New Zealand
Case Study
A solid knowledge of decision-making strategies and an understanding of how these strategies inform the resilience of assets is a key asset management skill. Matt will teach you how to develop this skill and boost your asset resilience.
- Components of growth and decline
- Informing the correct decisions
- Resilience factors
Matt Russell GM, Services and Assets Southland District Council
Case Study
Recognising the impact of technology and strategic planning will ease transformation in times of change. Paul will explore decision making around maintenance and competing with other platforms.
- Managing assets in times of digital evolution
- Take the next step
- Strategic planning and development
Paul Tanday National Director Property and Asset Management JLL
Case Study
Learn strategies for making your case for involvement in acquisition and design decision making. Ian has vast experience, from a multi-million Euro aerospace project through to the development of modern facilities and will share his knowledge and expertise.
- gaining involvement in acquisition
- design decision making
- maximize benefits and life outcomes
Ian Jackson Director Strategic Asset Management, former Principal of Asset Services for Beca Zuuse
Roundtable
This interactive round table is an opportunity to reflect on the ideas, strategies and tools discussed over the last two days. It is an opportunity to grasp your newfound knowledge, refine your asset management skills and drive organisational value. 
• Reflect and explore on learning
• Refine your asset management skills
• Identify best practice strategies to optimise value
Chris Olsen Director Chris Olsen Consulting
Post-Summit Workshop - 22 Mar
Workshop
Sharpening your asset management skills and ensuring best practice will continue to drive internal value, as well as to the infrastructure funding community. Enhancing communication skills, understanding the changing landscape for asset management and becoming an expert in the growing legislation are some of the key areas to thrive as an asset manager.
Getting the fundamentals right
Assets' component performance
Understanding asset network trends and performance
Pricing principles
Getting depreciation right
Adopting business case principles
Optimal value and doing the right things first to achieve it
Communicating complex outcomes
Making sure your team are on the same page
Understanding your clients
Building your advocate base
Pitching at the right level - the things decision-makers and the public need to know
Gaining buy in from a wider audience
Ensuring governance supports you
Ensuring stakeholders and executives understand the value
Maintaining public credibility
Understanding your community
Driving organisation excellence
Ensuring long-term performance
Keeping abreast with innovations and developments across New Zealand
The key elements for developing the right long-term strategies
The sophisticated tools that help understanding
Developing in a dynamic field
Developing a strategic vision for asset management and the role of leadership
Establishing a culture for excellence
Setting best practice standards
Managing risk
David Fraser Director AMSAAM
GETTING HERE / THE LOCATION
James Cook Hotel Grand Chancellor Wellington
147 The Terrace, Wellington, 6011, New Zealand
+64 (4) 499 9500
* Terms and conditions apply