12th National Higher Education Women's Leadership Summit
Unleash your potential, connect with like-minded professionals and kickstart your leadership journey
November 13th - 16th, 2018
Rendezvous Hotel, Melbourne
- Take charge of your career
- Develop core leadership competencies
- Build meaningful new connections
- Prepare for today, lead tomorrow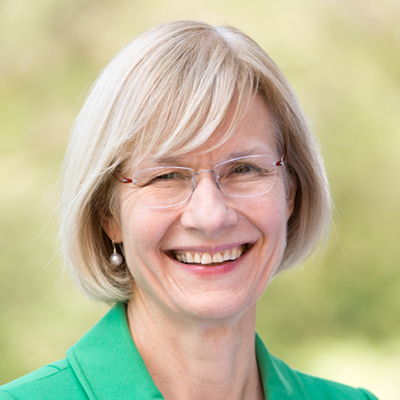 Deborah Terry
Professor Deborah Terry was appointed Curtin University's Vice‐Chancellor in February 2014 and is a
Fellow and the immediate past President of the Academy of Social Sciences in Australia (ASSA), as
well as Deputy Chair of the Board of Universities Australia. She is also on the Board of the
Committee for Perth, St Hilda's Anglican School, Australia and New Zealand School of Government
and AARNET, the provider of Australia's network infrastructure for education and research, and a
past Chair of the Australian Council of Learned Academies and the Australian Research Council's
College of Experts in the Social, Behavioural and Economic Sciences.
Vice-Chancellor
Curtin University
Helen Bartlett
Vice-Chancellor and President
Federation University Australia


Rebecca Murray
Vice-Principal, Strategy
The University of Sydney


Peter Dawkins
Vice-Chancellor and President
Victoria University


Christine Burns
Chief Information Officer
University of Technology Sydney

Hurry!
Event Starting In!
22 Days
More people? More savings!
3 - 4
Delegates
$0
Discount
5 - 9
Delegates
15%
Discount
10 - 14
Delegates
20%
Discount
15 +
Delegates
22%
Discount
The best version of you - Discover the power of confidence and the mindset to peak performance
Your career and you
Navigating the politics of moving up
Remaining resilient in the face of change
Innovation in Higher Education
Leading change
Balancing research and leadership
Extraordinary leadership
Challenging and changing perceptions
The myth surrounding "confident" leadership
The importance of gender equity in creating opportunity and success
Achieving work-life balance
Influencing, networking and communicating to engage
Overcoming barriers on the road to leadership
The difference that makes the difference – Skills for effective leadership
Pre-Summit Workshop - 13 Nov - 09:00- 16:30
Workshop
Communicate with confidence and authority
• Build confidence to communicate ideas effectively
• Develop personal presence at work
• Explore how to sound more positive and authoritative
Produce a winning mindset for yourself and your team
• Exercise choice over personal motivational levels
• Maintain a positive mindset that promotes productiveness
• Develop personal peak performance strategies
Develop your personal brand
• Identify your passions, strengths and abilities
• Develop a personalised unique selling proposition
• Understand first impressions and how to make them count
Lead with influence
• Identifying you influencing style and how to apply it
• Building credibility to expand your scope of influence
• Inspiring others to execute and deliver
Lisa Cutler Lisa Cutler Cutler Coaching
Conference Day 1 - 14 Nov - 08:55- 16:30
Case Study
• Develop your skills to achieve personal and professional success
• Selling the brand called You
• Plan for the future and achieve your career goals
Helen Bartlett Vice-Chancellor and President Federation University Australia
Case Study
• Understand the politics of promotion
• Overcome the barriers to progression
• Why mentoring and coaching matters
Ingrid Day Executive Director, Learning, Teaching, Student Experience Executive Director, Learning, Teaching, Student Experience
Expert Commentary
• Understand the drivers of change in Higher Education
• The circles of control, influence and concern
• Relieve the stress of change
Hilary Winchester Higher Education Quality Consultant Hilary Winchester Pty Ltd
Case Study
• Adopt innovative initiatives to face the changing landscape of Higher Education
• Emerging time-saving technology to improve leadership
• Manage the 'spiral of change' to effectively implement innovation
Jonathan Powles Pro Vice-Chancellor, Academic Innovation University of New England
Panel
• How to become an agent of change
• Create change within your organisation
• Reflecting on current challenges
Rebecca Murray Vice-Principal, Strategy The University of Sydney

Christine Burns Chief Information Officer University of Technology Sydney

Garry Nucifora Executive Director of Sport Bond University

Fiona Schutt Chief Financial Officer Swinburne University of Technology

Joanna Brown Executive Director People, Culture and Organisational Development Melbourne Polytechnic
Case Study
• Research doesn't have to take the back seat
• Use your passion to inspire and lead your team
• Delegate to demonstrate leadership
Justin Beilby Vice-Chancellor Torrens University Australia
Expert Commentary
• Good versus great leadership
• Key leadership competencies in Higher Education
• Leadership cross-training
Lisa Cutler Lisa Cutler Cutler Coaching
Conference Day 2 - 15 Nov - 08:55- 16:30
Case Study
• Challenge perceptions and capture awareness
• Create a winning culture
• Nurture and empower your team to achieve peak results
Deborah Terry Vice-Chancellor Curtin University
Expert Commentary
• Intrinsic motivation - it starts with you
• The power of self belief
• It's not about confidence
Pollyanna Lenkic Entrepreneur Coach Author Pollyanna Lenkic Consulting
Case Study
• Recognise opportunities for success in Higher Education
• Seize the moment to achieve success
• Promote inclusion and diversity within your teams
Peter Dawkins Vice-Chancellor and President Victoria University

Jo van Son Director, Centre for Student Success Victoria University
Panel
• Let go of perfectionism
• Limiting maintenance activities versus progress activities
• Establish boundaries at work and how to stick to them
Fatima Reyes-Della Verde Director of Operations Carnegie Mellon University - Australia

Julie Craig Group Director, Governance, Strategy & Risk Laureate Australia

Samantha Schofield Dean Of Students, St John's College The University of Sydney

Lindsay Morton Assistant Dean (Learning and Teaching) Avondale College of Higher Education

Joanna Watts Director of Operations The University of Melbourne
Case Study
• Understand different communication styles
• Communicate with purpose
• Formal and informal network mapping
Jenny Roberts Deputy Vice-Chancellor (Students) Charles Sturt University
Roundtable
• Key takeaways from the summit
• Strategies for being the best version of you
• Set key goals and plan your new leadership journey
Angela McWiggan Leadership Consultant & Coach, Facilitator & Trainer, Keynote Speaker Sure Trac Consulting
Post-Summit Workshop - 16 Nov - 09:00- 16:30
Workshop
From management to leadership
• Understand the roles, functions and responsibilities of a leader
• Effectively using your personal, rather than positional, power
• Learn to delegate so you can mentor
Navigate change
• Discover the impact of change on productivity and your team
• Build the capability to adapt
• Clarify the role of leadership during times of change
Mentor and coach
• Adopt new people management behaviours
• Use a coaching paradigm to unlock individual potential
• Obtain the ability to assess and use the right technique for individual situations
Achieve your personal and professional goals
• Discover the steps to setting and achieving your goals
• Create a development plan for your career
• Refuel your passion to continuously improve
Angela McWiggan Leadership Consultant & Coach, Facilitator & Trainer, Keynote Speaker Sure Trac Consulting
GETTING HERE / THE LOCATION
Rendezvous Hotel, Melbourne
328 Flinders Street, Melbourne, VIC, 3000, Australia
+61 3 ­­9250 1888
* Terms and conditions apply